Premises
ProgressSoft offers a tech-savvy work environment where commitment to quality embraces employees and their surroundings the same way it is delivered to clients.
With a consistent image of luxury and attention to detail portrayed within each façade of the building, ProgressSoft premises feature world-class technologies and services in each facility to provision a comfortable, healthy and fully accessible workspace.
Building management, automation, presence detection and control, in addition to safety measures adopted throughout the building, ensure that international safety and quality standards as well as sustainability are successfully applied and achieved.
Accessibility
ProgressSoft premises are designed to enable convenient and safe access for a broad range of abilities. From automated door activation switches, access ramps and emergency pull cord stations to facilities equipped with spacious areas and reachable amenities, ProgressSoft ensures that all employees are provisioned with supreme levels of comfort and a safe working environment.
Sustainability
ProgressSoft premises deploy a sustainable environmental approach ranging from recycling aluminum cans and paper, to encouraging the efficient use of electricity and reduced paper waste, all of which is in line with ProgressSoft's commitment to supporting eco-friendly environments and green initiatives.
Facilities
Meeting Rooms
ProgressSoft's large number of meeting rooms are fully equipped to accommodate for internal employee meetings as well as large workshops and training sessions for clients.
Lounge
ProgressSoft's visitors are greeted at a world-class reception area and lounge furnished with a business center, service bar, an ATM machine and casual meeting zones.
Dining Areas
ProgressSoft's employees enjoy their meals in lavish dining areas equipped with vending machines and all the necessary amenities needed to have an energetic and productive day. ProgressSoft also provides employees with an online food portal system.
Entertainment Zone
ProgressSoft's entertainment zone is equipped with a PlayStation, Xbox and foosball tables designed to provide employees with a place to unwind and recharge throughout the day.
Gym
ProgressSoft's gym is equipped with top-notch machines for cardiovascular and fitness workouts that can be utilized at any time to maintain a healthy lifestyle and provide the means for employees to workout during their business day.
Nursery
ProgressSoft's nursery for the children of working moms is outfitted with top-notch children equipment and educational toys with highly qualified personnel that ensure high-quality childcare and provide working moms with utmost convenience and peace of mind.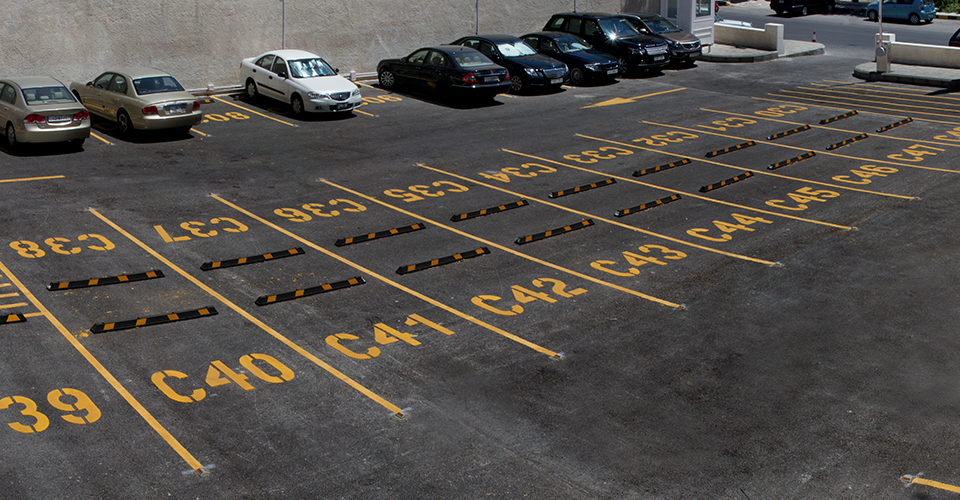 Parking Spaces
ProgressSoft's parking spaces are placed in an underground area in addition to a land situated close to the premises to provide employees with a convenient experience when coming in and leaving work.
Rooftop Garden
ProgressSoft's rooftop garden is fashioned with chic divisions that offer employees a chance to wander in a natural scene or simply relax, unwind and re-spark creativity during the business day.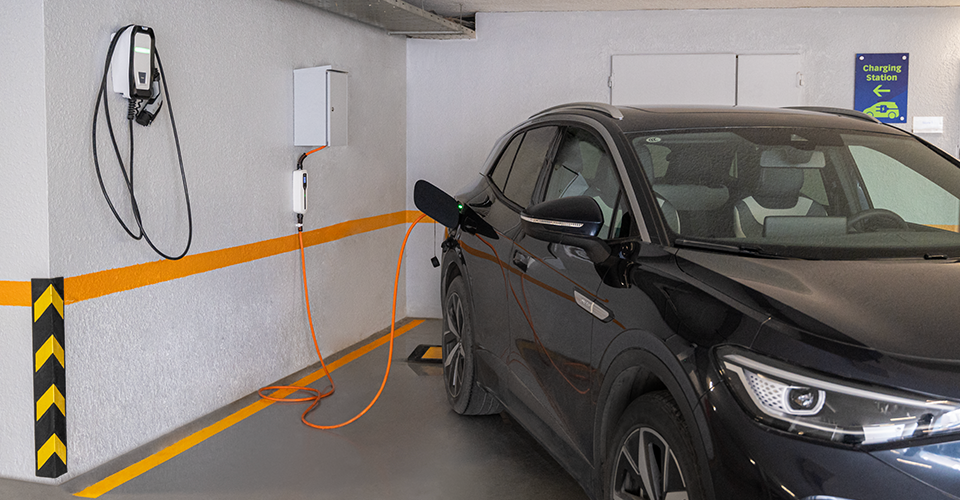 Charging Station
ProgressSoft's electric car charging station allows employees to conveniently charge their electronic cars while at work, helping to promote sustainability and an environmentally conscious place to work.