Automated Clearing House Solution (ACH)
PS-ACH - Central
ProgressSoft's Automated Clearing House central unit solution operates on a 24/7 basis to facilitate an end-to-end clearing cycle of direct debit and direct credit payment transactions between financial institutions in a Straight-Through Processing (STP) manner.
The highly scalable solution seamlessly integrates with modern Real-Time Gross Settlement (RTGS) solutions and provides the regulatory body with comprehensive management over participant financial institutions and the entire clearing cycle.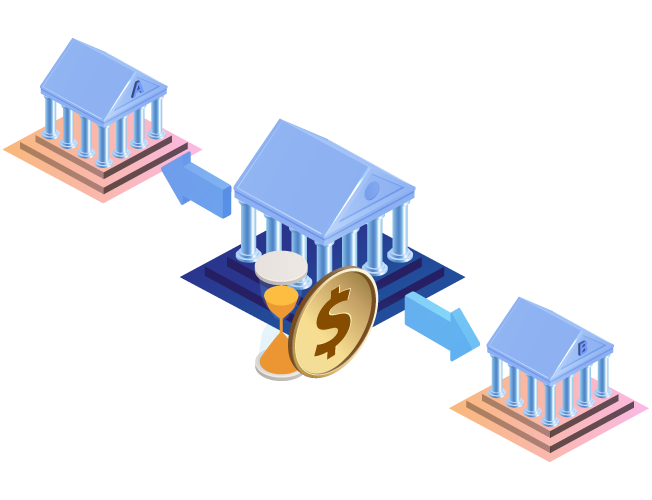 Implementation Models
PS-ACH can be implemented in a centralized model which consolidates the central and participant units at the regulatory body, or a distributed model in which the central unit is implemented at the regulatory body and the participant unit is implemented at the financial institution. This is in addition to a hybrid implementation model which is a merge between the centralized and distributed models.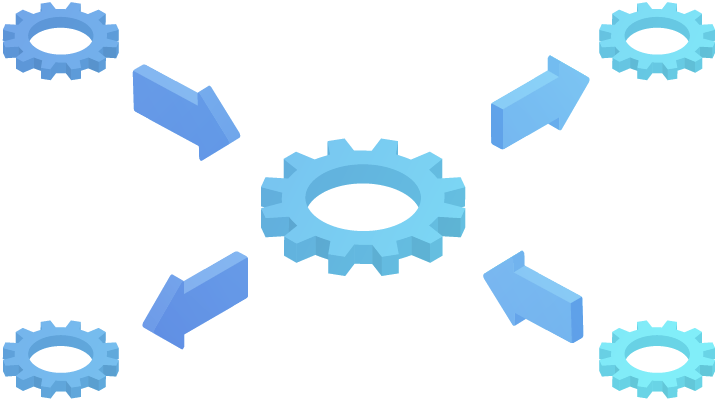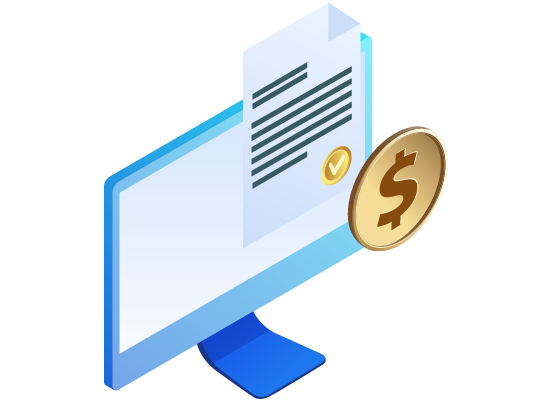 Mandate Management
PS-ACH embeds a Mandate Management Module for the verification and validation of mandate initiation, approval and management, along with their related direct debit payments across participant financial institutions. These payments include utility bills, recurring payments, loan installments and more.
Integration with RTGS
PS-ACH seamlessly integrates with RTGS solutions at the regulatory body where the Net Clearing Positions (NCPs) for each clearing session are posted to the clearing accounts of participant financial institutions. An automatic posting of NCPs to the RTGS also takes place when a clearing session is closed.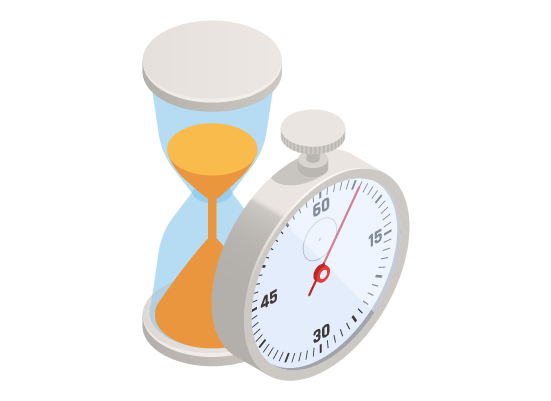 End-to-End Clearing and Settlement
PS-ACH offers an end-to-end clearing cycle starting from the Originating Depository Financial Institution (ODFI) to the Receiving Depository Financial Institution (RDFI). The solution covers the presentment, logging, preparation and passing of payments until they are posted to end-user accounts.
Participant Types
PS-ACH supports various types of participants whether they have settlement accounts, direct or indirect connectivity to the regulatory body, or are representing other participants in the payments ecosystem. These types of participants are classified as direct participants, indirect participants, technical participants and sub-participants.
Participant Management
PS-ACH provides the regulatory body with full management over participant financial institutions including adding participants to the network, reviewing and updating participant information, modifying participant status as well as suspending, resuming or deleting a terminated participant from the clearing repository.
Session Management
PS-ACH offers the regulatory body a dynamic session management module that allows it to define and schedule clearing sessions for normal and exceptional working business days such as extended sessions. The regulatory body can also modify daily schedules to cater for incidents or specific constraints.
Debit Cap and Item Limits
PS-ACH provides the regulatory body with the means to manage participants' debit cap limits per currency as well as payment item limits per item type. It also alerts the regulatory body when participants are about to reach a limit to mitigate settlement failure risks.
Billing Features
PS-ACH allows the regulatory body to customize and define charges and penalties for participant financial institutions. These charges and penalties can be defined as fixed values or as a percentage of the original transaction. Billing reports corresponding to each participant are also provided at the end of each clearing session.
Parameterized Processing
PS-ACH offers a large number of parameters pertaining to risk management, system performance and data security. These parameters include retention periods, automatic rejection, transmission scheduling and system working hours. This is in addition to reply processing mode which determines if the solution is working on resilience or request/reply mode.
Multicurrency Support
PS-ACH supports multiple currencies and runs specific clearing sessions for each supported currency. In addition, the regulatory body is able to seamlessly add new currencies as part of the solution's parametric design.
Instructive Messages
PS-ACH processes cancellation messages received from the ODFI and rejection messages received from the RFDI prior to payment settlement. In addition, it processes reversal messages from the ODFI and return messages from the RFDI after the payment settlement.
International Compliance
Provides a secure and fully compliant network for interbank clearing of payment transactions
Scalable Implementation
Offers a highly scalable solution that supports prospect integrations with existing and new technologies
Dynamic Session Management
Delivers flexible session management that caters for specific incidents or constraints
Improved Participant Management
Provides a parametrized design for improved and full management over participant financial institutions
Versatile Payment Types
Supports direct credit and direct debit payment transactions as well as multicurrency clearing
Elevated Nationwide Payments
Accelerates transaction processing, reduces costs and improves funds availability