Electronic Check Clearing
ProgressSoft's Electronic Check Clearing Suite is a world-first solution that completely transforms the traditional physical movement of paper checks between financial institutions into an end-to-end, digital and secure process across the entire life cycle of the check.
The solution has been demonstrating massive success in eliminating operational overhead costs and the time needed to perform the daily lengthy and hectic tasks through a set of advanced solutions that cover issuance to clearing.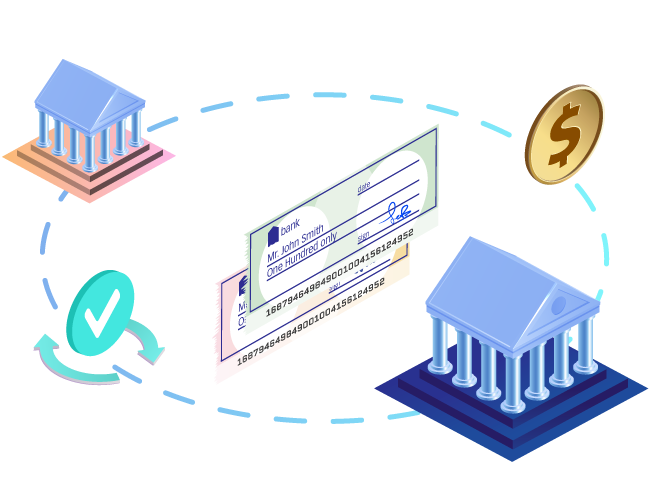 Nationwide Implementation Models
PS-ECC can be implemented in a distributed model, application service provider model, or hybrid model. The most suitable implementation model is recommended according to the cost-efficiency, operational performance and payments landscape of each country.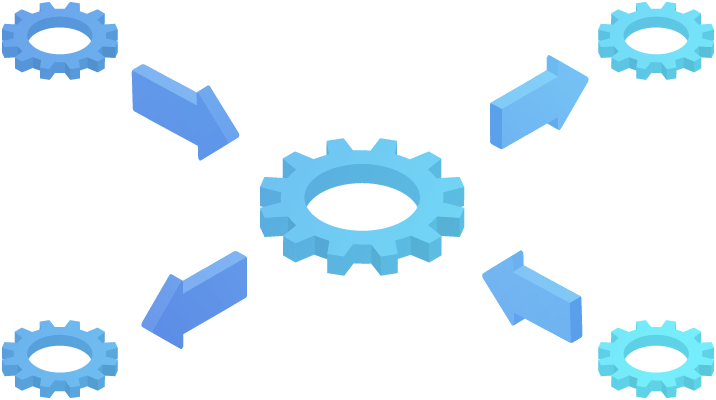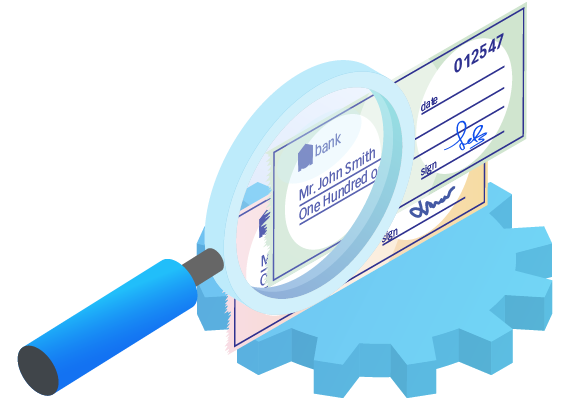 Management Tool
PS-ECC offers intelligent business information that helps system administrators tune, manage and plan the suite's performance effectively. Accordingly, it acts as an essential management tool that helps banks monitor transactions and determine the right strategy for checks management.
Extensive Reporting
PS-ECC comprises an extensive set of reporting and analysis practices that enable system administrators to observe and monitor system performance, as well as track and audit certain issues through various ad hoc, analytical, statistical and end-of-day reports.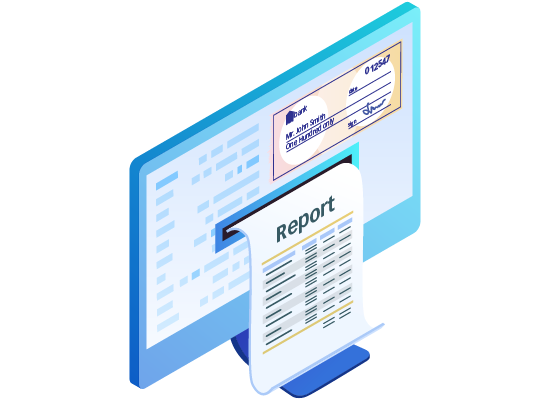 Advanced Security
PS-ECC is based on the latest security standards to guarantee data integrity and institution privacy at all times. It also employs robust user authentication and authorization mechanisms, cryptographic and encryption technologies, certificates, hashing algorithms, digital signatures, image security, non-repudiation, auditing trails and more.
Value-Added Integrations
PS-ECC seamlessly integrates with banking and third-party systems to provide automated signature verification, check capture and deposit from corporate locations, and more to enhance the overall process and experience in handling checks.
Safe Clearing Environment
PS-ECC safeguards customers and the payments process through several mechanisms such as stop payment instructions, which can be fed into the system upon customer check loss or erratic check occurrence. It also compares checks against the stop payment list and notifies all parties involved in the clearing process in question.
Scalable Innovation
PS-ECC is implemented with scalability in mind to accommodate different sizes and workloads in small, medium and large banks, with zero administration at the regulatory body such as central banks or clearing houses. Its web, component and n-tier based architecture enables it to work easily in a heterogeneous environment.
Modern Cloud-Enabled Solution
PS-ECC has been modernized to adapt to a cloud-native architecture that allows it to be deployed over any modern, horizontally scalable cloud infrastructure to provide on-demand scalability grained at the module level.
Enhanced Efficiency
Shortens the check clearing cycle from 3 to 5 days, to same-day clearing
Improved Economic Performance
Increases banks' cash flows and profit margins and allows for better fund management
Boosted Economic Gains
Boosts the financial sector through reduction in check processing and storage demands
Reduced Costs
Eliminates operational overhead costs and the time needed to perform hectic and manual tasks
Mitigated Risk
Reduces risks of check losses and delays through eliminating physical movement of checks