ECC – Banks Unit
Prompt Check
ProgressSoft's ECC Banks Unit is an end-to-end check clearing solution that enables banks to transmit and receive images and data pertaining to each check via communication lines to and from the regulatory body where settlement procedures take place.
The solution ensures same-day check clearing and facilitates paper check truncation at the branch level, expediting the check clearing cycle, increasing cash flow, and allowing better management of funds.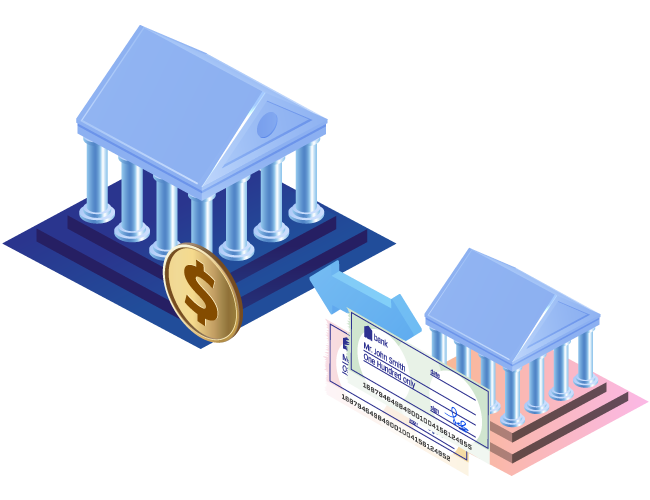 Interbank Check Clearing
Prompt Check seamlessly integrates with payment systems at the regulatory body to enable interbank check clearing through electronically conducted clearing processes. This massively reduces the risk of check losses and delays and enhances the security of exchanging checks for the bank.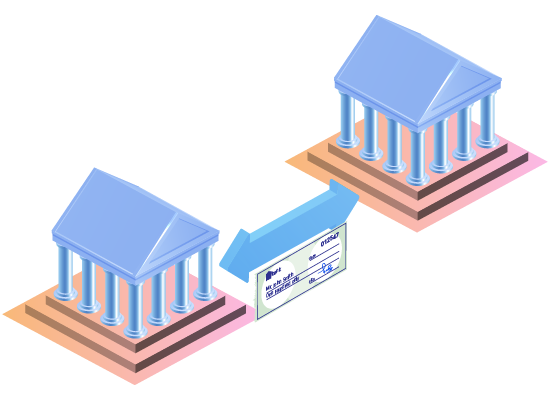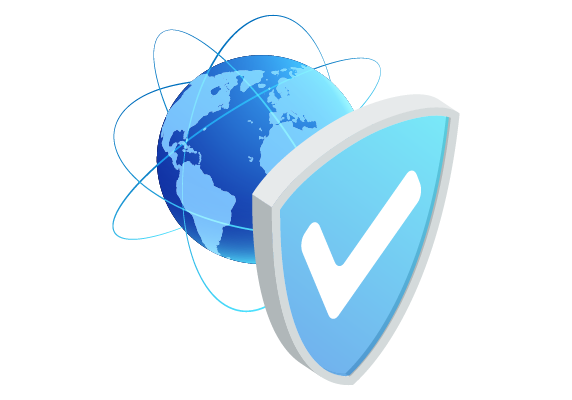 International Standards
Prompt Check works in full compliance with international standards and specifications for electronic check images and data exchange. It supports the outward and inward exchange of several files including importing data captured at client, ATM, merchant, lockbox, or corporate locations, and then placing it into the normal outward clearing cycle.
Value-Added Services
Prompt Check offers remote capture and deposit in addition to publishing fee-based check images on any data storage unit with embedded query facilities. Banks can also provide their clients with such services through their online portals.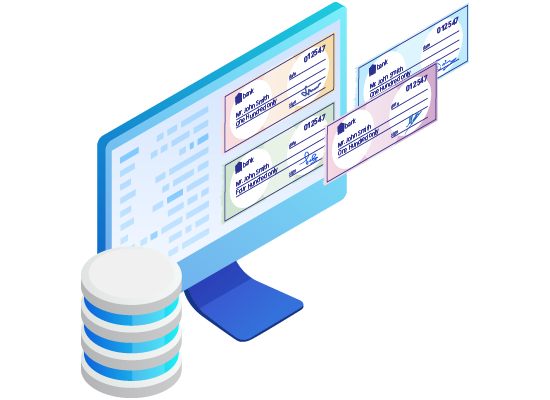 Post-Dated Checks
Prompt Check stores post-dated checks once they are scanned in a database that is supported by a special service for monitoring such checks and inserting them upon their agreed posting date to be promptly processed while avoiding the traditional hurdles.
Secure Environment
Prompt Check furnishes a secure environment through several mechanisms such as stop payment instructions, which can be fed into the system upon customer check loss or erratic check occurrence. It also compares checks against the stop payment list and notifies all parties involved in the clearing process in question.
Fraud Detection Assisting Services
Prompt Check provides a set of potential fraud detection assisting services such as positive pay checks and integration with automated signature verification systems to provide confidence in check eligibility for payments, reducing time required to process an incoming check manually.
Mitigated Risks
Eliminates transportation of physical checks which reduces risk of check losses and recovery costs
Reduced Costs
Massively reduces overhead costs and expenses of manual check handling
Enhanced Management
Improves funds availability and draws new trends of liquidity management
Boosted Decision Making
Collects, archives and extracts valuable information to better compete in the market